Retique It® Furniture Wax
Color Options
Clear wax must be used as the base coat for any other color. You can also use clear wax as an eraser while applying the other colors.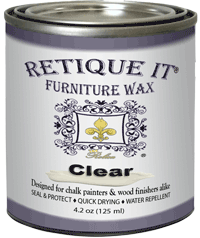 Clear
Clear wax provides great protect and an incredible look and feel.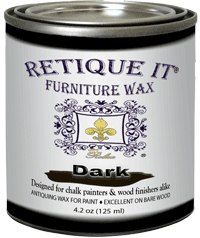 Dark Wax
Dark Wax, also known as "antiquing wax" is great for giving your projects age and depth.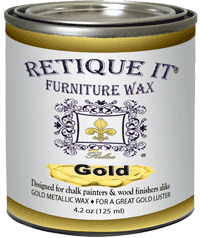 Gold Wax
Give your project some glam with Gold Was.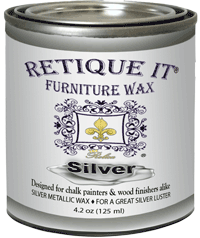 Silver Wax
Silver Metallic Wax can make your project a real conversation piece.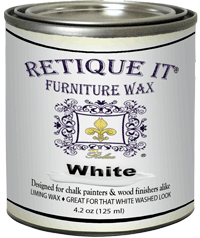 White Wax
Also known as "liming wax" can give your project a beached look.
Formulated to offer excellent results on bare or sealed wood, Retique It Furniture Wax Polish contains a unique, blend of waxes that naturally enhances the beauty of your wood paint furniture. It is easy to apply, and once buffed to the desired sheen level, provides a depth of finish that revives and protects any original finish. Only an oil based wax can give excellent protection quality and feel to painted furniture. Caution: Being that it is oil based you must use this product in a well ventilated area and do not allow long exposure to the fumes while it is being applied or drying. Store in a safe place away from children and flames.