Retique It® Furniture Wax
Color Options
Clear wax must be used as the base coat for any other color. You can also use clear wax as an eraser while applying the other colors.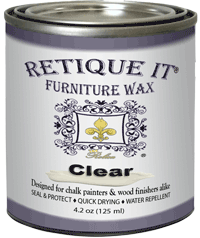 Clear
Clear wax provides great protect and an incredible look and feel.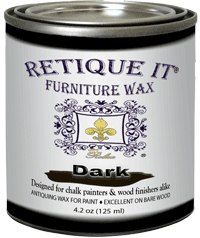 Dark Wax
Dark Wax, also known as "antiquing wax" is great for giving your projects age and depth.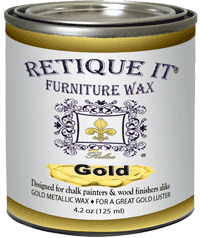 Gold Wax
Give your project some glam with Gold Was.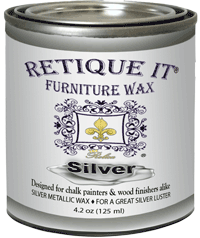 Silver Wax
Silver Metallic Wax can make your project a real conversation piece.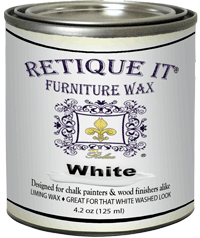 White Wax
Also known as "liming wax" can give your project a beached look.
Retique It Furniture Wax in metallic silver can give your pieces a look that can be a true conversation piece for all to see it hand-painted furniture. See our how to videos at videos.rfpaint.com
Check out Retique It's full line of metallic waxes including Silver, Gold and White